Hubli, also known as Hubballi, is a culturally diverse city in Karnataka, India, known for its historical sites, thriving textile industry, and delicious local cuisine.
Unravel the mysteries and wonders of this incredible city! Hubballi, a place whose name originates from 'Hoovina Balli', meaning "Flowering Creeper" in Kannada – now known as its more anglicized version: Hubli.
Hubli (Karnataka) Basic Information.
| | |
| --- | --- |
| Pin Code(s): | 580001 – 580064 (incl. Dharwad) |
| Area STD Code: | +91-0836 |
| Total Population (2011 census): | 13 Lakhs (Approx) |
| Sex Ratio: | 943 females per 1000 males |
| Total Area: | 404 km² |
| Elevation: | 671 Meters |
| Languages: | Kannada, Hindi, and English |
| Main Religions: | Hinduism, Islam, and Christianity |
| Best Time to Visit Hubli: | October – February |
| Climate: | Tropical, hot summers, moderate winters |
| Nickname(s): | Chota Mumbai, Mini Mumbai, Hubballi |
Hubballi, or Hubli, is one of the oldest cities in India that dates back to ancient times. It has had many names throughout its history, such as Rayara Hubli, Purballi, and Eleya Purvada Halli.
Where is Hubli on the map of India?
Located in the northern part of Karnataka state, Hubli is one of the most important cities in South India. It is situated about 425 km from Bangalore, the state capital, and about 150 km away from Goa.
Hubli is connected to other major cities in India through well-maintained rail and road links. Major highways such as National Highway 4 (NH4), NH48, and NH63 pass through the city, making it easily accessible from other parts of India.
History of Hubli (Quick Snapshot)
The word 'Hubli' is derived from the Kannada word 'Hoo-Balli' (Hubballi) which means flowering creeper. It is one of the oldest cities in Karnataka, dating back to the 2nd century BC. Hubli was a part of the Chalukya Dynasty and was later ruled by the Kadambas, Chalukyas of Kalyana, and Vijayanagar Dynasty.
In the 17th century, it was the seat of the Adil Shahi dynasty, which ruled over North Karnataka with Bijapur as the capital. The city was also ruled by the Marathas, the Mughals, and the British before becoming a part of India after its Independence in 1947.
How to Reach Hubli
By Air
Book a flight to Hubli Airport (IATA: HBX, ICAO: VOHB)
Upon arrival, take a taxi or bus to the city center, located 8 km away
Hubli has an airport (IATA: HBX, ICAO: VOHB) that currently operates only domestic flights within India. As of December 2022, Hubli is connected to 7 cities in India via direct flight, including Bengaluru, Chennai, Mumbai, Delhi, Mangalore, Hyderabad, and Mysore (Mysuru).
Hubli airport knows how to make an impression – after all, it's the third busiest airport in Karnataka and the 45th busiest airport in all of India. Located 8 kilometers from Hubli city center and 20 km away from Dharwad, Hubli airport takes pride in connecting two cities as well as 10 other destinations throughout the country.
It certainly didn't go unnoticed; Hubli airport recently received the best airport award under the government of India's Regional Connectivity Scheme in 2020.
By Train
Book a train ticket to one of Hubli's railway stations
Major trains like the Hampi Express and Hubli-Mumbai Express pass through Hubli Junction
Hubli currently has four stations — Hubli Junction railway station as the main one with a large built-up area of 162,460 sq. ft., Hubli South, Hubli East, Unkal, and Amargol.
Hubli is a major railway junction and is connected to all the major cities in India. Major trains like the Hampi Express, Hubli-Mumbai Express, and Hubli-Chennai Express, pass through Hubli Junction.
You could say Hubli is so Rail-tastic that it needs more than one station to keep it running smoothly! With such proactivity Hubli keeps the trains running on time — helping locals and tourists alike experience the city with ease.
By Road
Hubli is connected to major cities like Bangalore, Mumbai, and Hyderabad via national highways NH4, NH48, and NH63
Use a bus service or drive to Hubli via these highways
Hubli is well-connected by road to major cities in India like Bangalore, Mumbai, Hyderabad, Mangalore, and Mysore.
Hubli ( Hubballi), famously situated in between India's oft-mentioned "Golden Quadrilateral" and its busy neighboring highways, has been bustling with activity. Like a leaf trapped in between the folds of a book, Hubli loves its spot in the middle of it all, and rightfully so!
After all, not just two but three national highways run through Hubli – NH63 (Ankola-Gooty), NH218 (Hubli-Humnabad), and Asian Highway 47 – making Hubli easily accessible to other major cities. And let's not forget a semi-ring road that connects Hubli to the well-traversed NH4 (Mumbai-Chennai) and NH67 (Ankola-Gooty).
NWKRTC (North West Karnataka Road Transport Corporation) calls Hubli it's home too, so there is no shortage of transportation options. Just like how Hublikars never tire from their city's prime geographic location; others too don't get tired from coming here again and again!
Which Language is spoken in Hubli city?
The most widely spoken language in Hubli is Kannada. The Kannada of Hubli is not the one you are used to hearing from the movies or in cities like Bangalore and Mysore.
The dialect of Kannada that is spoken in Hubli has its own unique flavor and pronunciation. The Kannada language that is spoken in the northern parts of Karnataka is known as the "Hubli Kannada" or "North Karnataka Kannada".
Other languages spoken include Hindi, Marathi, English, Savji (pategar), and Konkani.
Chota Mumbai
Hubli is a perfect example of the adage that big things come in small packages! Hubli-Dharwad, the second largest city in Karnataka, has certainly made its mark – despite its relatively small size, Hubli is one of the fastest-growing cities and it's often been called "Mini Mumbai" or "Chota Bombay" for its considerable commercial power.
Hubli simply proves that sometimes you have to look beyond the obvious to find a city with the potential for greatness.
Economy of Hubli
Hubli is an industrial town and has industries such as cotton, paper, oil, and textile mills. It is also home to many small-scale industries, like electronic goods manufacturing, engineering equipment manufacturing, and food processing.
Hubli-Dharwad has proven itself as a standout city in Karnataka, second only to the capital Bangalore but still making a major point in its own right!
This bustling metropolitan region not only is one of 49 different Metropolitan clusters selected by McKinsey & Company, but Hubli-Dharwad also ranks second and 22nd respectively for India in terms of bank deposits and income tax.
As such Hubli-Dharwad acts as the nerve center for the North Karnataka region and has even earned the title "second capital of Karnataka" for being home to both the South Western Railway Headquarters and the High Court of Karnataka. Hubli-Dharwad is definitely a growing powerhouse that deserves attention as it earns spots at the top rankings within India.
Hubli-Dharwad is truly a unique city. It has earned the moniker of "Shikshana Kashi" (City of Education), boasting four universities and two deemed universities, in addition to over 200 colleges!
With the Amargol Agriculture Produce Market being one of the largest markets in Asia and its cotton market is among the largest in India, Hubli-Dharwad offers more than just educational opportunities.
The city is also a major industrial hub with the Hubli Railway Workshop established way back in 1880 – making it one of the oldest workshops in India and currently holding the most EMD locomotives of any Indian railway. This hidden gem may well be your next vacation spot!
Prominent Companies in Hubli
Hubli-Dharwad is quickly making a name for itself as one of the go-to cities in India for major companies and business ventures.
Already home to some of the country's most well-known players such as Tata Motors (Marcopolo), Hitachi Construction Equipments, Telcon, and Sankalp Semiconductors, Hubli is about to become even more prosperous when Infosys commences operations on its campus – an astonishing 50 acres!
But it doesn't stop there – Hubli's rising construction activity with malls and business centers in tow has pitted real estate tycoons on the region with them adding their own quantity of wealthy vibrancy to the city.
Karnataka Khadi Gramodyoga Samyukta Sangha (KKGSS)
The KKGSS is one of the major handloom producers in Hubli and is popular for producing high-quality fabrics.
The Karnataka Khadi Gramodyoga Samyukta Sangha (KKGSS) began its operations in Hubli-Dharwad on November 1, 1957, with the lofty vision of providing viable employment opportunities and enhancing the growth of khadi and other village industries across the state.
With a sprawling 17 acres (69,000 m2) of land for its head office located in the city, it has come to sponsor various institutions in the area as well. Since 1982, KKGSS has made strides towards crafting excellent quality fabrics and is now credited as the main supplier of India flags for all government officials.
Additionally, training colleges have been set up to train students interested in textile chemistry so that their skills can facilitate even better quality production. Festivals geared towards elevating the local culture and inspiring positive utilization of khadi have also become frequent occurrences here!
Interesting fact: KKGSS is the sole manufacturer and supplier of the Indian national flag to the entire country.
What is Hubli most famous for?
Hubli is most famous for:
Its diverse culture
Robust economy
Historical sites
Vibrant nightlife
Thriving textile industry
Major trading center
Delicious local cuisine, including street food and Dharwad Peda
The city is known for its thriving textile industry and is home to many large-scale industries. It is also a major trading center that links Maharashtra, Goa, and Andhra Pradesh with North Karnataka.
Hubli food is also very popular. It has many street food vendors selling sweet and savory snacks like bhajji, jalebi, dosa, vada, idli, phaddu, and upma.
Hubli is also home to the famous Dharwad Peda, a sweet that originated here and is now popular across the country.
What's Famous in Hubli
Educational Institutes in Hubli
The city is home to many well-known educational institutes such as:
It also houses several engineering colleges, arts, and science colleges, polytechnic institutes, medical colleges, and schools.
World-Famous Railway Platform of Hubli
Hubli Railway Station in Karnataka is a wonder-station in the world! It goes by many names, but Hubbali Junction is it's most popular one.
Earned the title of offering the longest railway platform in the world, Hubballi Platform 1 has a whopping length of 1,505 meters – quite a long way if you're looking to stretch your legs! But Hubballi's real claim to fame lies with it being operated under the South Western Railways Hubli division.
So if you ever find yourself passing by Hubli Railway Station, make sure you take some time to enjoy this record-breaking spot!
Places of Interest / Tourist Attractions in Hubli
The city has many historical sites and tourist attractions. You might want to check out these popular places to visit in Hubli:
Nrupatunga Hill
Tolankere lake (Jogger's Park and Open Gym)
Unkal Lake
Indira Gandhi Glass House Garden
Navagraha Jain Temple
Shri Siddaroodha Swami Math
Agadi Thota Farm
ISKCON Sri Sri Krishna Balaram Temple
Utsav Rock Garden
Nature First Eco-Village
Kelageri lake Dharwad
and more.
Which festivals are celebrated in Hubli?
Hubli celebrates many religious and cultural festivals throughout the year and the vibe of the city is quite festive during these times. Some of the popular festivals celebrated in Hubli are:
Ganesha Chaturthi
Sri Ram Navami
Holi Rang Panchmi
Diwali
Ugadi
Makara Sankranti
Ramzan
Gokulashtami
Navratri
Christmas
Kannada Rajyotsava (Karnataka Day)
Dharwad Utsav (AKA Dasara Utsav)
Is Hubli a good city?
Yes, Hubli is a great city to live in. It has all the amenities of any other major Indian city and it's well connected to other parts of the country by rail, road, and air. The city has a pleasant climate throughout the year and has several educational institutes, hospitals, shopping malls, and malls. The cost of living is also quite affordable.
There are plenty of entertainment options in the city including theatres, pubs, and cafes, and you can explore the rich culture and heritage of the city by visiting its various historical sites.
There is also a vibrant nightlife, with plenty of pubs and bars to explore, as well as street food joints and markets. The people of Hubli are friendly and welcoming, making the city a great place to live and work.
Overall, Hubli is an excellent city with something for everyone – be it culture, entertainment, education, or food. It's no wonder the city is growing in popularity and is becoming one of the most sought-after cities in Karnataka.
Is Hubli cold or hot?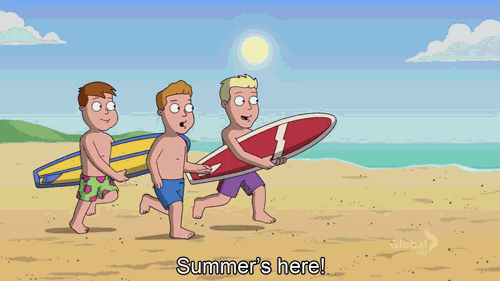 The climate of Hubli is tropical, with hot and humid summers and mild winters. Hubli is 671 meters (2202 ft) above sea level.
The temperature range during summer (April to June) is between 28-40°C and during winter (November to February) the temperature range is between 15-30°C.
The monsoon season brings moderate to heavy rainfall to the city, with an average annual rainfall of 900 mm. The humidity levels in Hubli are usually quite high, particularly during the summer months.
Overall, Hubli has a moderate climate and is quite pleasant throughout the year. The temperature never gets too hot or too cold, making it a great place to live and travel.
Final Words
Hubli is a great city to live in and has something for everyone. It's well connected to other parts of the country, and its pleasant climate, affordable cost of living, and vibrant culture make it an attractive destination for tourists and residents alike.
Additionally, festivals like Ganesha Chaturthi, Sri Ram Navami, Holi, Diwali, and Kannada Rajyotsava add even more life and character to the city.
So if you're looking for a great place to live, Hubli could be just the right choice for you!