The 8 Hubli Famous Sweets
Hubli sweets are famous!
Indian sweets, in general, are famous the world over for their exquisite taste and wide variety. From north to south, east to west, India has a rich heritage of sweets that is sure to tantalize your taste buds.
Many people think that Indian sweets are all about sugar and calories.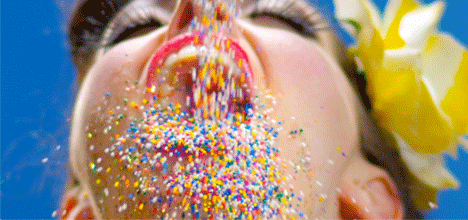 But that's not true!
There is a lot of creativity and variety in the sweet recipes of India. From traditional favorites like jalebi, gulab jamun, and barfi to innovative new creations like chocolate samosas and paan ice cream, you are sure to find a sweet that you'll love.
But, I am not here to talk about the most common sweets like Jalebi, ladoo or rasgulla that you will find everywhere else. I want to talk about a Hubli specialty.
In this post, we are particularly targeting the famous sweets in Hubli which are not only delicious but also have a long history associated with it.
The sweets in our country are so famous that people from other countries come to take a look at them. I have seen foreigners closely observing the Indian sweets displayed in front of many shops in Hubli like Bhagwan sweets in Durgad Bail and Big Mishra in Traffic Island. They are curious about how they are made and even want to try one for themselves.
So for those who are not eating as per the Indian culture, here is a wonderful list to help you know what sweets are famous in Hubli.
We have come up with this list of 8 Hubli Famous Sweets that you should never miss when you are in Hubli city.
Without further ado, let's start with the most famous Hubli sweet of all time – the Dharwad Peda.
1. Hubli-Dharwad Pedha
Original Babusingh Thakur Pedha shop in Dharwad, don't get confused and go to the wrong shop as there are many duplicate Babu Singh Pedha Shops, everywhere.
Dharwad Peda is a soft and delicious milk-based sweet that is made from a reduced milk solids batter. The Peda is usually flavoured with cardamom or saffron, and sometimes even pistachios are used for garnishing.
This sweet is extremely popular in North Karnataka and you will not find a single sweet shop in Hubli-Dharwad that does not offer this special Pedha.
The recipe is loved even by Prime Minister Narendra Modi. Prahlad Joshi who hails from Hubli was selected as the Minister of Parliamentary Affairs (India) in the Central Cabinet under Prime Minister Modi.
PM Modi had asked Prahlad Joshi, "So, where are the Dharwad Pedha?"
Responding to PM Modi's friendly remark, Mr Joshi distributed Dharwad pedha in the Parliament.
Rahman Malik from TV9, couldn't resist the taste and popularity of this recipe and landed here to pick up some Dharwad peda.
It is said that the secret of the peda's unique taste lies in the clarified butter, or ghee, that is used in its preparation.
The origins of the Dharwad peda are shrouded in mystery, but it is said that it was first made by a milkman named Venkatesh.
Today, there are many different variations of the Dharwad peda, but all of them are delicious.
The Babusingh Thakur shop from Dharwad is popular for their recipe of the Dharwad peda, this sweet has now become a household name not just in Karnataka but also in other states in India.
If you are visiting Hubli-Dharwad and are looking for some delicious sweets to gorge on, then do not miss out on trying Dharwad Peda.
2. Holige (Puran Poli / Obbattu)
Holige is a sweet that was traditionally made during festivals like Diwali and Sankranthi. But now it's known as a sweet that anyone can eat anytime.
People like having Holige instead of rice because Holige is very crispy outside and soft inside with four to five dollops of ghee on top.
Holige is flaky crust stuffed with jaggery/chickpeas/coconut mixture. It tastes delicious when hot and fresh. When you are in Hubli, eating Holige should definitely be on the top of your to-do list.
Recommended Place: Mane Holige (Click for Directions)
Mane Holige offers a lot of North-Karnataka local food and snacks and is a must-visit place in Hubli if you want to taste the culture of this city.
There are many variations available in the market like banana holige, coconut holige, classic holige, chocolate holige and many more. But, the most delicious classic Holige in the city is prepared in the homes of the Savji community.
Unfortunately, the Savji holige is not available in any restaurants in Hubli.
However, I was able to get the Savji Holige recipe for you from YouTube. This is definitely worth preparing in your home for a super delicious family sweet treat.
Must-Try Savji Holige Recipe
3. Mysore Pak
Mysore Pak is an Indian sweet originally from Mysore city in south Karnataka, also a commonly made sweet in Hubli.
Another popular sweet from Hubli is Mysore pak.
If you are looking for a unique sweet that is not found anywhere else, then you should definitely try out the Mysore paak. This is a popular sweet from the city of Mysore and is made of pure ghee, chickpea flour, sugar, and cardamom powder. The mixture is then steamed to form a soft and delicious paak that is often garnished with nuts and raisins.
But if you have it in Hubli, then you are in for a treat.
I personally like the oil-fried version (as shown in the picture), as it tastes pleasantly different from the one made of Ghee.
It is made with gram flour, cardamom, ghee and sugar syrup. The sweetness depends on how much sugar has been used in the recipe.
Head straight to any Mishra pedha in the city and ask for "Oil-fried Saada MysorePak".
4. Karadant
Gokak Karadantu is a powerful sweet prepared from various dry fruits, nuts, dried coconut, selected seeds, ghee, edible gum and organic jaggery. It is a nutrition-packed powerful sweet of North Karnataka.
There are many sweet shops in Hubli that sell this delicacy. All have different tasting karadantus, but none of the shops is able to beat the taste of the original Gokak Karadant from Sadanand Sweets.
Gokak is the place to be if you are looking for the Original Karadantu sweet.
But, you can also get it from any good sweet shop in Hubli.
5. Soan Papdi
Soan Papdi is made of maida, ghee, sugar and nuts. It's similar to mawa-burfi but the two are very different in taste.
Soan Papdi is soft crispy and flakey and can be eaten any time of the day. It's a popular sweet in North India and is a part of the local sweets in Hubli.
Buy the big size Soan Papdi from Mishra pedha.
If you are in Belgaum, don't forget to buy the Ghee Soan papdi from Atul Purohit sweets.
6. Kesar-Pista Pedha
The Kesar-Pista pedha is a very famous sweet in Hubli. The rich taste of this special pedha comes from the ghee, sugar, pista and Kesar, khoya or mawa used in it.
The saffron gives it a unique flavour and makes it irresistible for most people.
7. Mawa-Burfi
Mawa-Burfi is a very popular sweet in Hubli. It is made with mawa, sugar and nuts. The taste of this sweet changes from shop to shop but it's always delicious. Recommend buying it from Bhagwan sweets or Mishra pedha.
You get a few flavours in Mawa-burfi, the most popular being the Chocolate Mawa-burfi. Pista and Mango are quite popular as well.
8. Kaju-Kismis
Looks like dark chocolate, this unique sweet is named as Kaju-Kismis. It has a unique hard-soft texture and smells like Khoya-Ghee-Jaggery-Nuts mixed together.
The best place to try this sweet in Hubli is Ramesh sweets. The second would be Mishra Pedha.
Conclusion:
People in Hubli are sometimes called "Khaara Mandi" (Spicy People) because we are known to like the hot and spicy tastes more than the sweets.
So, I want to end this '8 Hubli Famous Sweets' list with a hot and spicy snack – Spicy-Red Khaara from Mishra Pedha.
There are a lot more Hubli famous sweets like Rasgulla, Gulab Jamun, Gajar Ka Halwa, Champa Kali, Jalebi and some more famous sweets that have not been included in this list, simply because they are National level players (wink) and I wanted to focus on Hubli or at the most North Karnataka famous sweets in this post.
No matter where you are in India, you're sure to find some delicious sweets to satisfy your sweet tooth!
No matter where you are in India, you're sure to find some amazing sweets to indulge in!
I hope you enjoyed trying some of the famous Hubli sweets.
If you have any other suggestions, please feel free to comment below. I would love to try them out and possibly add them to this list.