Shocking Experience @ Pizza Hut, Hubli
Finally, the wait is over for Pizza lovers. Yes! Pizza Hut is back in Hubli. This time in Vidyanagar.
It was very disappointing to see them leave Hubli some years back, but hey, now the party is back on.
Pizza Hut Contact Details
Shop No 11, RS No 12B/1B/2A, Ground Floor,
Ward 3, Khatha No 34B/361
Vidyanagar
Hubli – 580021
---
I might not even be qualified to pass these suggestions to Pizza Hut, professionally. But, as a loyal customer of Pizza Hut for decades, I am exercising my right to express my views.
This is not at all a hate post or sponsored by anybody. This is based on my personal experiences, and experiences keep changing.
I will be in a position to change my views if I see visible improvements in their service, quality, transparency and accountability.
I will for sure visit Pizza Hut soon, for a second chance at this post.
One afternoon, I decided to try the food at the New Pizza Hut that's come up in Vidyanagar, Stellar Mall.
I remember the food at the old Pizza Hut outlet was really nice (Sony building, Deshpande Nagar).
I visited the Vidyanagar outlet with similar expectations.
Reasons to Avoid Pizza Hut in Hubli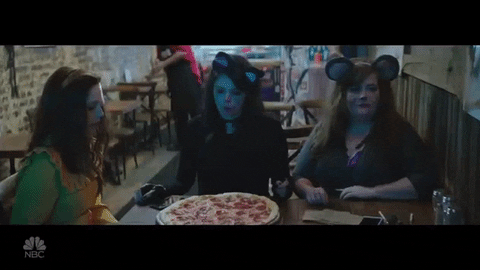 REASON 1: Very Small Place
Small and conjusted
Not a pleasant eating experience due to severe lack of space
Their kitchen is not isolated, you can hear the activity and employees talking, which spoils the experience
Due to the kitchen noise, customers end up talking louder, "unconsciously", making it a noisy place.
Add Swiggy and Zomato to that. Delivery guys keep rushing in and out, it feels like your privacy is breached.
I caught one of the delivery guys staring right at a customer, causing her awkwardness.
---
REASON 2: Bad Staff and Service
The staff is "untrained". Found a lack of knowledge while ordering.
Unaccountability among staff.
Most importantly the staff was outright frustrated for some reason. They were getting mad at customers and were behaving rudely with them.
---
REASON 3: Unacceptable Food Quality + Taste
I would like to show you my order to start with:
Stuffed garlic bread @ Pizza Hut Hubli
They were hard as toast, far from bread.
Pitiful topping
---
Stuffed garlic bread @ Pizza Hut (Metros)
This is how garlic bread looks if you have been visiting Pizza Hut for some time.
The cheese is evenly spread with a decent topping.
---
Spicy Supreme Chicken Pizza
The chicken toppings tasted like chemicals, YUCK!
This pizza is ideal for anybody who wants to quit eating non-veg.
The chicken toppings on the pizza were so salty, so salty, that I just ate 2 pieces and could not eat the remaining 2.
When I brought this up to the staff, the lady just shrugged it off and said,

"this is how it is prepared sir."
---
REASON 4: Billing Issues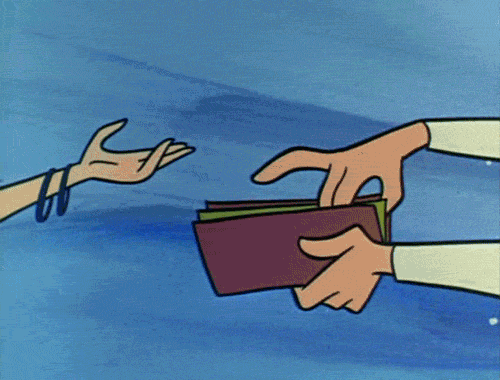 What did I order?
Cheesy Garlic Bread
Spicy Supreme Pizza
Water bottle
Pepsi pet bottle

What they Billed me?

They added some WOW New @299 and billed an additional Rs.598. Stupidity! Less did they know that this will be posted online.
I am not a hater, but the experience right from my entry to exit in this outlet was outright pathetic.
I am never visiting Pizza Hut in Hubli, ever again!
---
Suggestions to Pizza Hut Management
Be More Humble and Friendly
There are many customers who visit Pizza Hut for the first time in their lives.
Some customers do need you to guide them through the order process like selecting a pizza. It is rude when they are asked to step aside to decide what they want to buy.
Many people can't pronounce certain words like Jalapeno. And it's OK!
Giggling at customers who pronounce this wrong – is SO WRONG! I couldn't believe it when I saw this happen.
Is it mandatory to practice how to pronounce the recipe and ingredient names before visiting Pizza Hut? It looks like it is – if you want to save yourself from being insulted.
For all who are getting nervous already, here is how to pronounce Jalapeno.
Customers can be very forgiving, only if you welcome them with a smile and treat them with respect.
I personally witnessed a "first-timer" being asked to step aside to first decide what pizza he wants and then come back to place an order.
How PITIFUL is that?
After all, we DO NOT pay an unnecessarily hefty fee to eat stored and preserved food (raw material worth 15%-20% of what we are billed) and also get disrespected in the process by a bunch of fools who know nothing about customer satisfaction (as a value-add).
There is no value-add for the kind of money we pay.
Learn from Competitors
It is not at all harmful to learn "how to do business" from your competitors like Dominos, especially if they are doing things correctly.
Let's admit this, the majority of people prefer eating at Dominos and not at Pizza Hut.
Why?
Nothing complicated or unachievable – just be customer-centric! It's not enough right now.
AVOID PIZZA HUT IN HUBLI.
Save your money and choose to eat the tastier and healthier local Hubli food instead.